Confortable and sophisticated by the sea side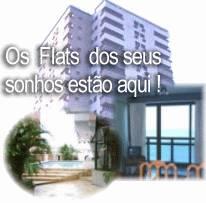 For leisure or business, in your next travel to Brazil and Fortaleza, be our guest. It´s the least you can do to treat yourself.
Looking for a aparthotel? Mixing the best of both worlds: a complete apartment and the services of a hotel
At your disposal: daily room keeping, messenger, reception and other amenities typicals of a wholesale ralph lauren polo shirts five star hotel. All in a apartment with one or two bedrooms, living room, kitchen and the best sea sight.
You can invite your friends like you were at home.
The single apartments accomodate upto four people, two in the bedroom and two in the sofa-bed. Double apartments can ralph lauren polo t shirt take upto six people confortable due a second bedroom
Breakfast are optional (as you can cook at home) and cost starts at R$ 7,00 (USD 2.00) per person.
All that for a price lower than a single hotel room.
Have a look at your flats options: Flat Atlântico, New Life Residence or Fortaleza Flat.
What are you waiting to make a reservation?